Press SampleAffiliated BrandAffiliate Links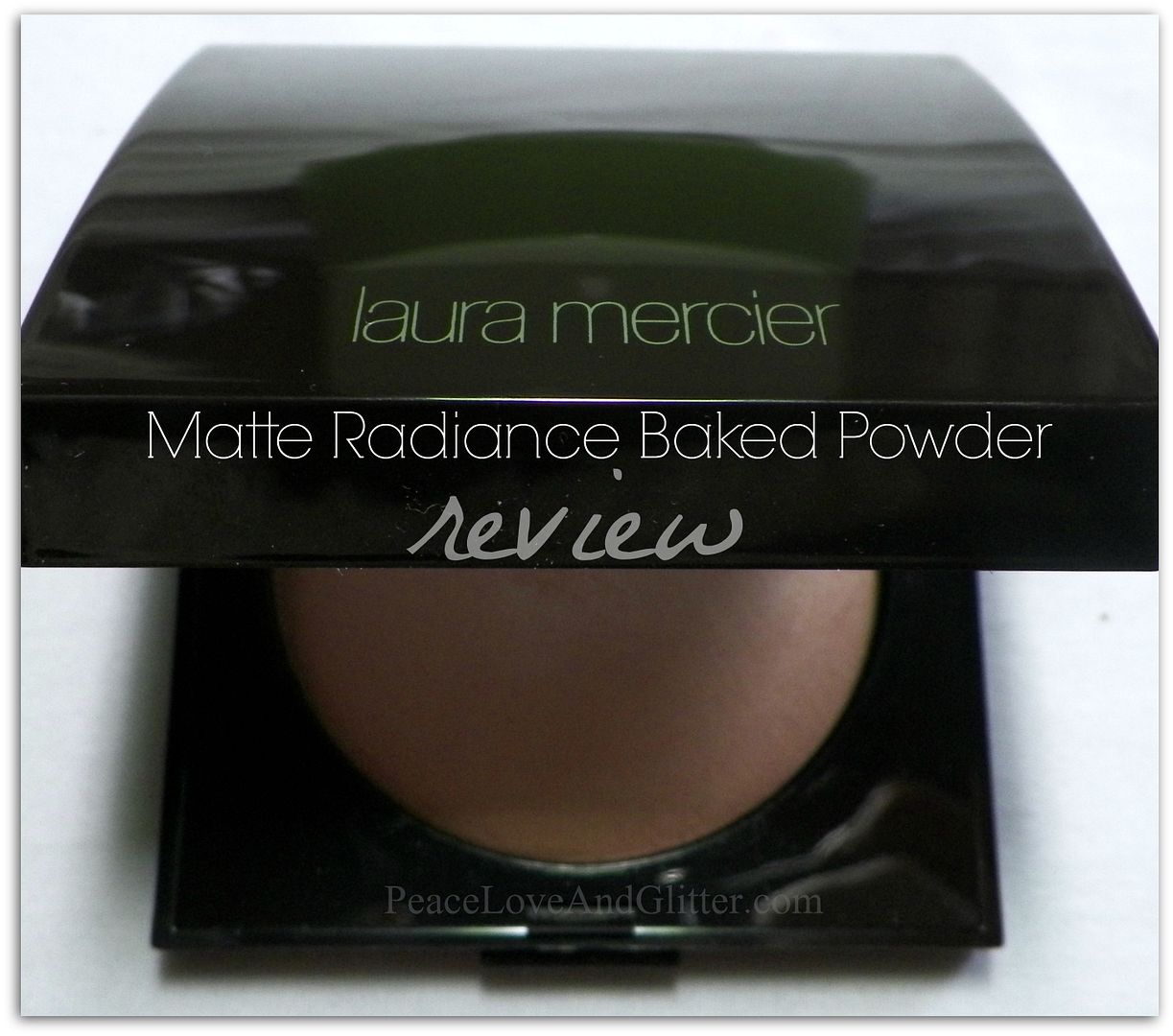 Laura says: An ultrasmooth baked face powder that provides natural color with soft matte radiance. Wake up the skin, and provide natural color with a radiant, healthy glow for a flawless, no-makeup look. Sheer, buildable coverage lets you customize your glow, while the modern, multidimensional matte finish imparts a hint of soft luminosity.  The ultralightweight formula feels weightless on skin and applies smoothly and blends effortlessly. The smooth, silky, velvety texture feels comfortable, while the long-wearing formula lasts up to eight hours and stays color-true without oxidizing for an even wear. Each tile is hand-mixed with a unique design.
A good highlighter is hard to find.  It can either be too shimmery (which makes big pores look like whoa) or barely show up.  I'm your standard oily skinned gal, with large pores that extend out to my cheeks (YAY!).  I've come across many beautiful highlighters in my time, but just like Goldilocks, it was hard to find one that's juuuuust right.
Now, I do have a bone to pick with this product.  I have no idea why it's called "Matte Radiance."  Radiant?  Yes.  Matte?  Well, that just seems contradicting.  It's not as shimmery as say, Too Faced Candlelight.  However, this isn't matte.  At all.
The baked formula is finely milled so it flows smoothly onto the skin without being overpowering.  If you run over the surface with a brush in circular motions, you do get a bit of powder fallout (you'll see it accumulate around the compact).  I gently tap the edge of a blush brush onto the surface and sweep on the tops of my cheekbones and build coverage in layers.  It's one of those products that you really need to apply in natural light because you may not be able to see it in regular lighting.
The color is more of a warm, golden sheen.  Darker skin tones, don't think that you can't use this!  I've used this one fair, medium, and darker skin tones and it looks really nice.  It's a subtle highlight, but when the light hits it, it's just right
Overall
The baked formula is finely milled and it's easy to build soft light golden layers onto your cheekbones.  It's a good highlighter for anyone (any skin tone), especially if you've found that other ones that you've tried are too shimmery.

Glitter Rating: 5 / 5

Where: Sephora, Laura Mercier, Amazon
. Price: $36.00/0.26oz
For additional pics,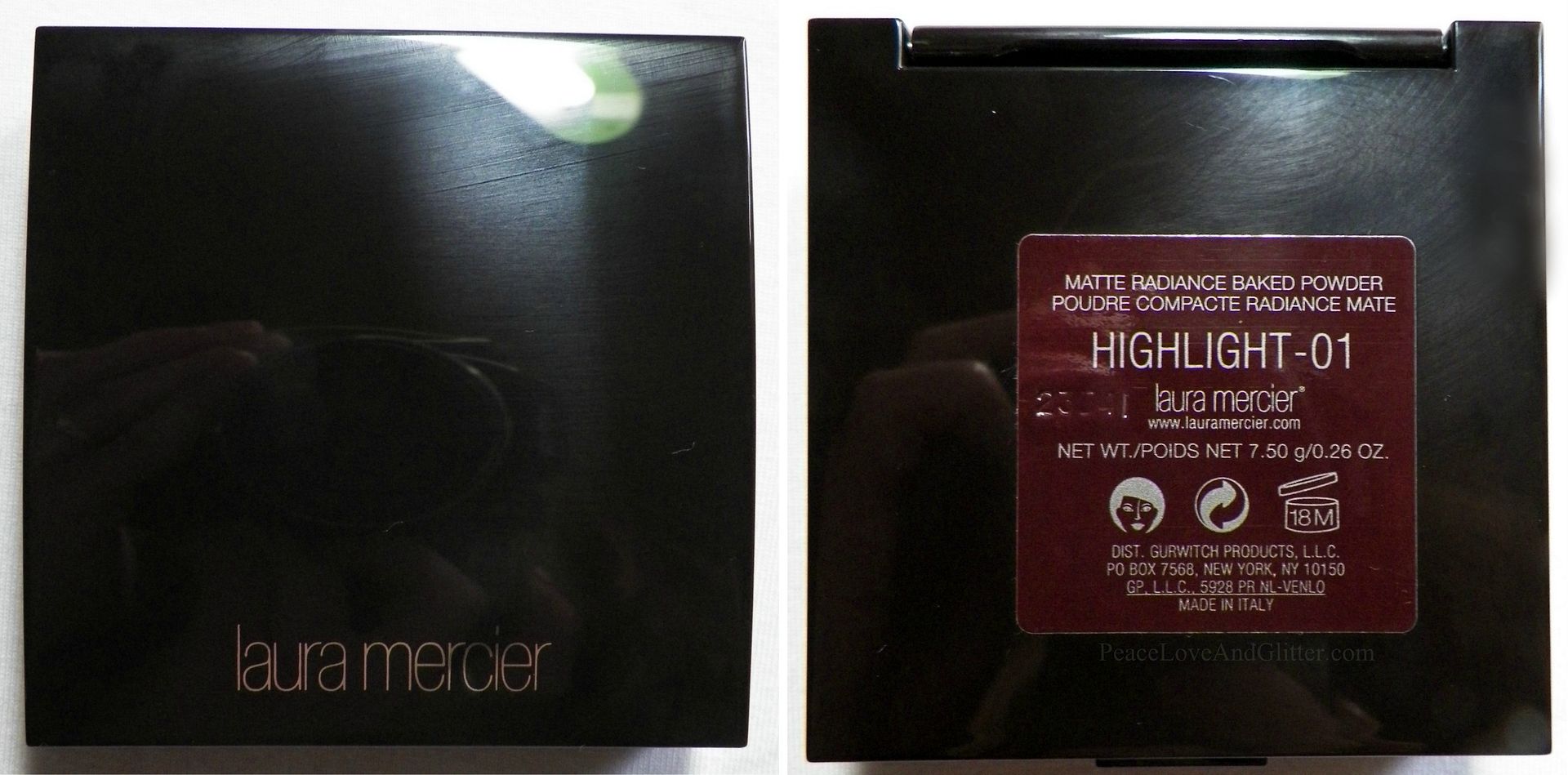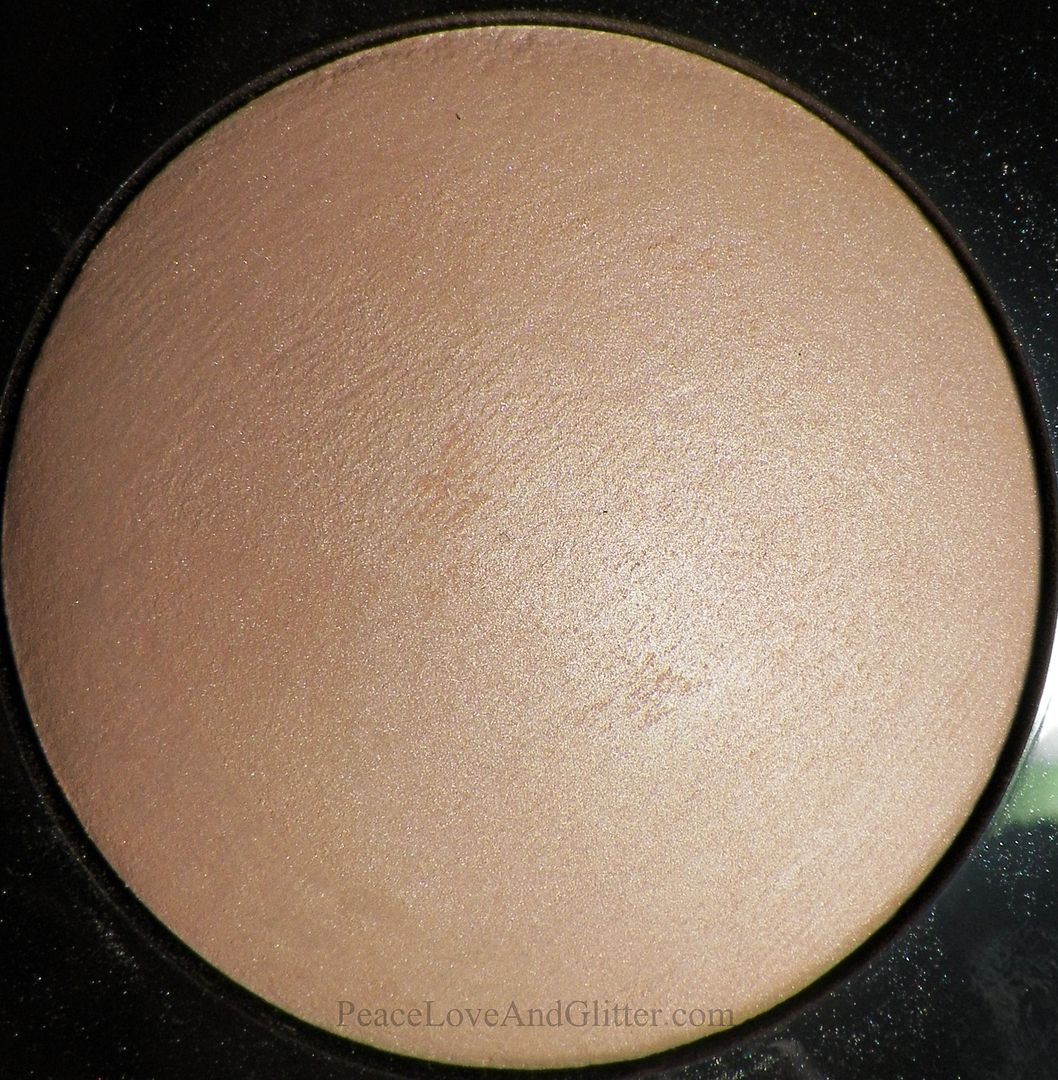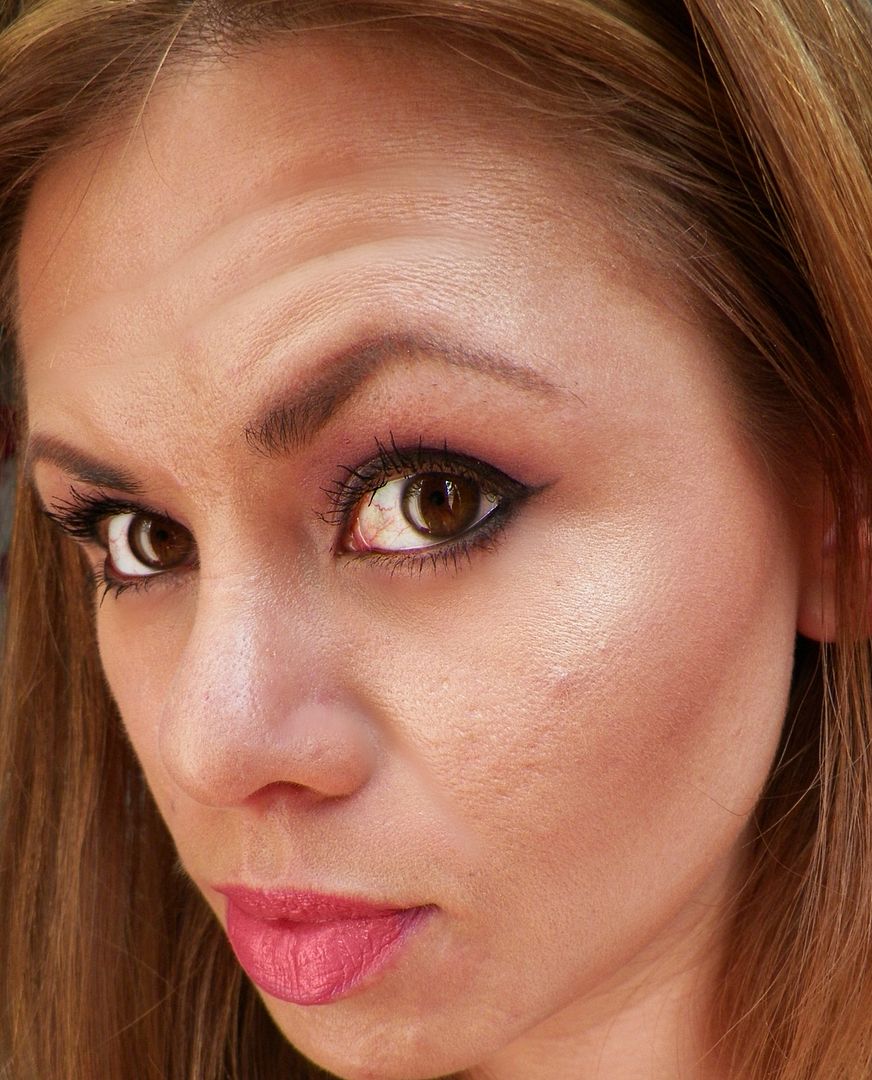 Where: Sephora, Laura Mercier, Amazon
. Price: $36.00/0.26oz
What do you think of Matte Radiance?  What are some of your favorite highlighters?
Always dress like you are going to see your worst enemy. -Kimora Lee Simmons
Drink water. Wear SPF.
Press SampleAffiliated BrandAffiliate Links
About the author: I am currently a makeup artist and licensed esthetician in the Kansas City area. It is my life's passion to make people look and feel their best! I'm also a die-hard Harry Potter fan and Chipotle enthusiast. Click here to learn more about me.
BRAND AFFILIATION DISCLOSURE: I am currently employed by a cosmetic retail store called Sephora. I am under no obligation to talk about Sephora or brands affiliated with Sephora nor do I receive additional benefits or compensation for talking about them. The views expressed are my own and do not necessarily express the views of Sephora. Click here to read my full disclosure policy.