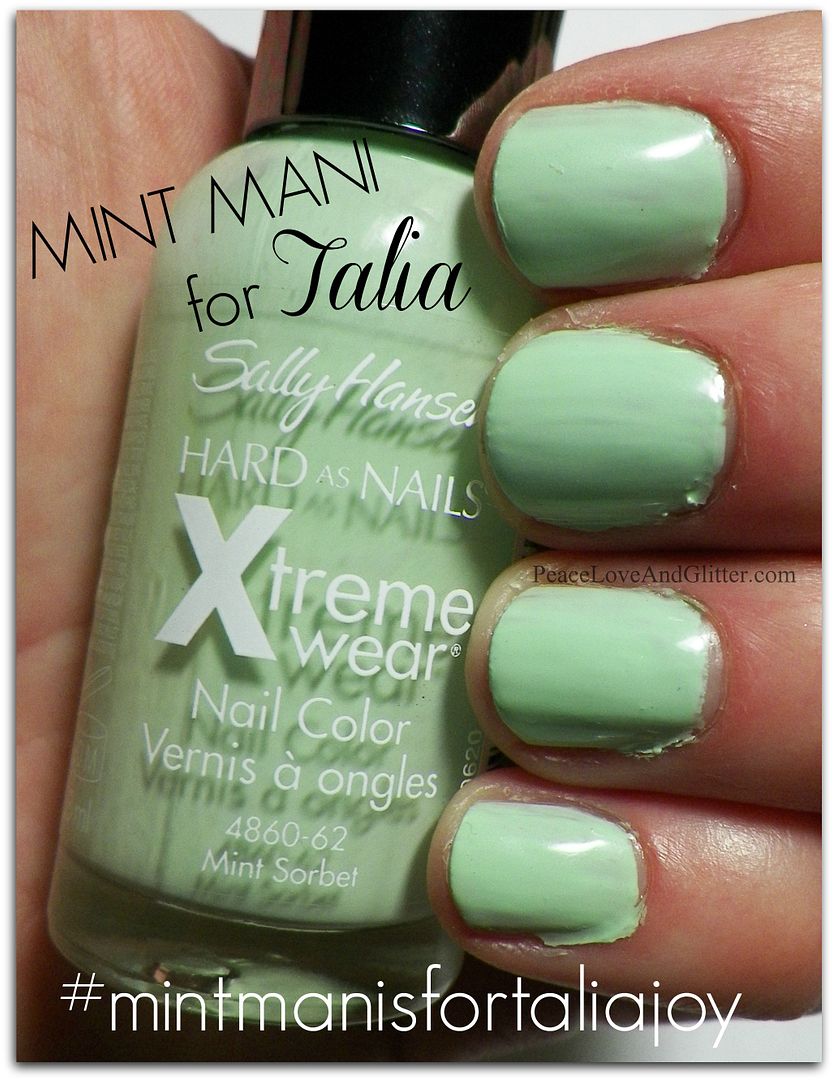 For those of you that don't know, 13 year old YouTube beauty guru Talia Joy passed away on July 16th.  She was diagnosed with 2 forms of cancer at the age of 7.  She is not only known for her makeup artistry, but also her bravery and fearlessness.  Along with her makeup tutorials, she also filmed "cancer vlogs," where she shared how she was feeling and how her treatments were affecting her body.  She also made an appearance on Ellen, where she inspired many other people outside the beauty community by telling us all to "just keep swimming."
In honor of Talia, I'm wearing a mint green manicure in honor of her last Instagram picture.  In fact, there's lots of people sporting a mint green mani today using the hashtag #mintmanifortaliajoy on all of our social media outlets.
It makes me so sad that she had to suffer so much and had to leave us at such an early age.  The positive that's come from this is the impact she's had on the world and she will always be an inspiration to millions of people.
Check out mint manis from my fellow beauty bloggers,
Just keep swimming! -Dory
Drink water. Wear SPF.
Facebook | Twitter | Bloglovin' | Pinterest | Instagram | Google+