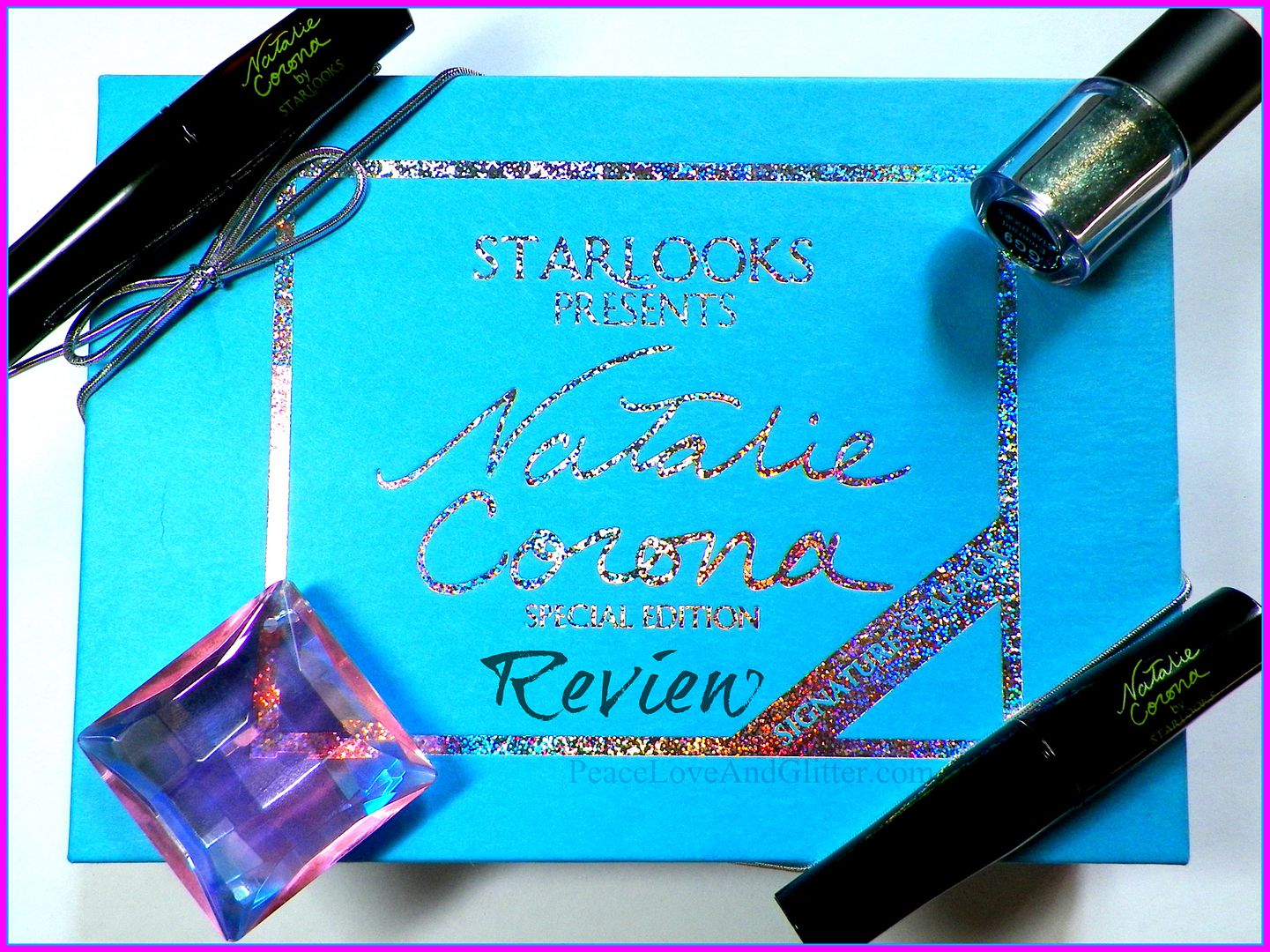 What is Starlooks Starbox?: Starlooks is a professional beauty and fashion product line. Starbox is their monthly subscription service. It's $15 (+$2.68 shipping) for full-sized and deluxe sample sized products.

Infinity Lipstick in Eons:  It's a matte rosy pink, totally my kind of color.  The formula promises 12 hours of wear, in reality it lasted 5-6 hours (which I still consider impressive).  It even leaves behind a slight stain after it wears off.  The formula isn't drying at all (which is the case with most long-lasting lip products) and doesn't feel tacky at all on the lips.  I'm a fan on this one.  $15/0.08oz.
Infinity Lipstick in Endless:  When I first looked at this in the tube, I didn't think I'd like it.  It looked too brown based for my liking, and typically I don't like frosty finishes.  This has a satin/frost finish, but the frosty sheen is golden so it compliments my warmer skin tone.  $15/0.08oz.
Glitter Glam in Emerald:  This has little emerald-green pigment particles with small flecks of gold and blue iridescent glitter.  The multidimensional reflection is absolutely gorgeous!  It doesn't have a lot of color pay off, it gives a sheer wash of green.  I patted it over a green eyeshadow because I really wanted to make it pop.  I imagine this would be pretty stunning over black eyeshadow as well.  I'm not a fan of the packaging, the product comes out of a small hole (too small to stick a brush in it) and it's hard to get leftover product back in there.  I would've preferred it to be completely open (like a MAC pigment).  $17/0.07oz.
They also included a "prism" that you're supposed to look like a mermaid's tail when it reflects in the light.  It's kind of an odd addition, seeing as this is a makeup subscription box and not a "knick knack" subscription.  But it's pink and it sparkles so it makes me happy.
As I mentioned in the previous review, the Starlooks website is still unfinished.  I noticed that when you click on the "ingredient deck" it takes you to the "FAQ" page, where all questions are still left unanswered.
Overall
I'm happy with the contents of the box, two long-lasting lipstick (Eons performing better than Endless) and a pretty glitter emerald pigment.  I'm a little taken aback with their full prices, the lipsticks cost more than MAC (and for less product).  The "prism" was a cute addition, I like it but it's a little unnecessary.  I'm not blown away by any of the products but I would say these were worth the $15.

Glitter Rating: 3.5 / 5

Where: Starlooks. Price:$17.68/month.
For additional pics,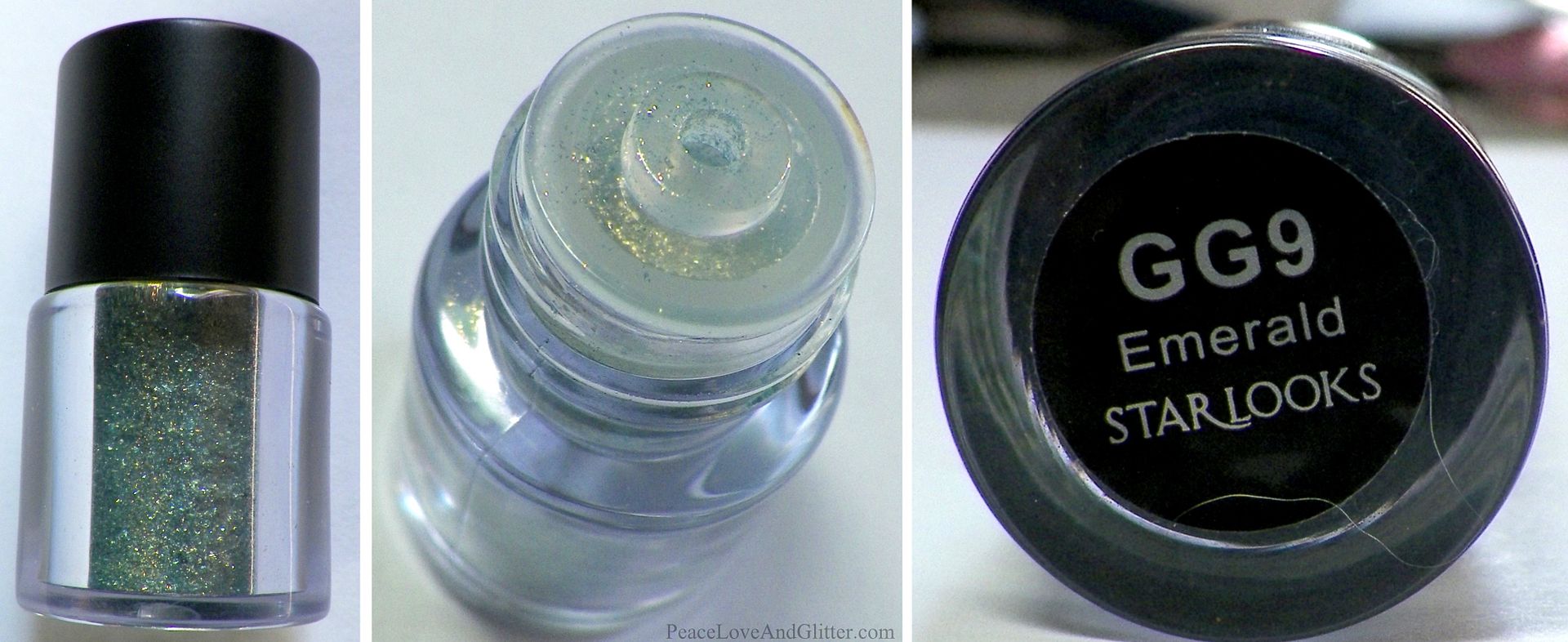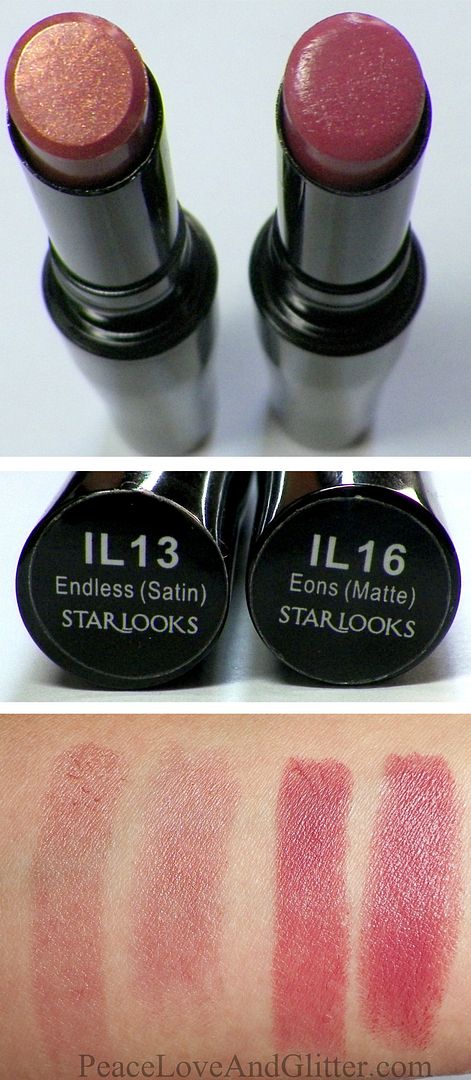 Where: Starlooks. Price:$17.68/month.
Check out my other Starlooks Starboxes here.
What do you think of Starlooks Starbox?  Do you have a favorite monthly subscription service?
I find the harder I work, the more luck I seem to have.  -Thomas Jefferson
Drink water. Wear SPF.
Facebook | Twitter | Bloglovin' | Pinterest | Instagram | Google+
About the author: I am currently a makeup artist and licensed esthetician in the Kansas City area. It is my life's passion to make people look and feel their best! I'm also a die-hard Harry Potter fan and Chipotle enthusiast. Click here to learn more about me.