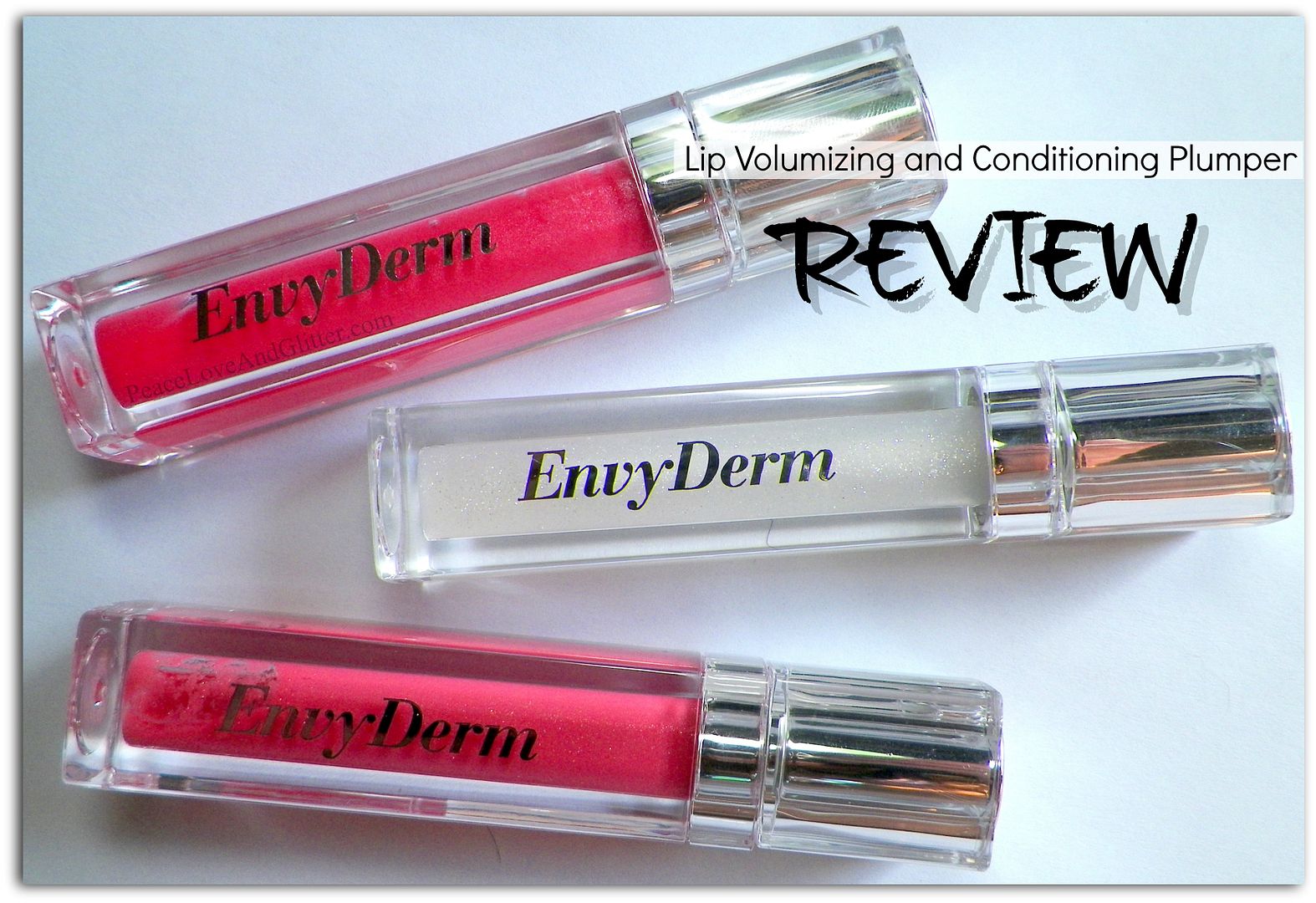 EnvyDerm says: Drench your lips in this revolutionary, irresistible, juicy gloss that range from sheer to semi sheer.  With lip plumping properties that help restore youthful fullness, plumpness and volume day after day while producing a natural luminosity of colors that lasts and lasts without stickiness, it's fortified with over 13 organic moisturizing oils, vitamins, super fruit berries and powerful extracts to soothe, soften, condition and prevent dryness while providing maximum protection.  Peptides and Tripeptides treat your lips and boost collagen, thus enhancing your lips contour and volume instantly as well as longterm with 4 weeks of continued use.  Up to 37% fuller plumped lips instantly with no pain, burning or sting.  Long wearing, non sticky high shine gloss to be used alone or over your favorite lip stick.

While I love all things cosmetics, I really don't care too much for lip plumpers.  Generally, they're uncomfortable and I have pretty full lips to begin with so I usually just do away with them.  I've definitely tried my fair share (Buxom, Soap and Glory, Too Faced are all coming to mind) and they usually just make me scunch my nose and want to wipe it off.
However, I was really excited to try these lip plumpers from EnvyDerm.  What makes the different?  The plump AND condition the lips.  I like this idea!
Conditioning ingredients:  Jojoba, argan, pomegranate seed, avocado oil.  acai berry, green tea, grape seed, goji berry, algae extract.  And lastly, vitamin A, C, and E.
Plumping ingredients:  Menthol, cinnamon, spearmint, wintergreen oil – stimulate blood flow that causes lips to swell (instant effect).  Marine collagen and hyaluronic acid – promote cell growth and rejuvenation (long-term effect).
When I first applied it I felt an immediate tingle.  The sensation started to build up to more of a "biting" feeling.  Not itchy at all, it sort of reminded me of what a glycolic peel feels like.  On a scale of 1-10, it built up to an 8 within 5 minutes.  The "biting" sensation starts to fade, but stays active at about a 6 for 45 minutes.  That's the longest I've ever had a lip plumper last on me!  The gloss wears for 3-4 hours (which is typical for me).  The texture is soft, it has some slip with a little tack.  My lips don't feel dry or damaged at all after use (I have noticed a little redness though).  After reapplication, the sensation starts all over again!
Overall
I'm admittingly not a fan of lip plumpers, but this one actually works.  It has an impressive list of conditioning ingredients that makes this different from other plumpers out on the market.  I recommend if you are looking for something that will give you instant and long-term gratification!
Glitter Rating: 4 / 5

Where: EnvyDerm.  Price: $23/0.17oz
For additional pics,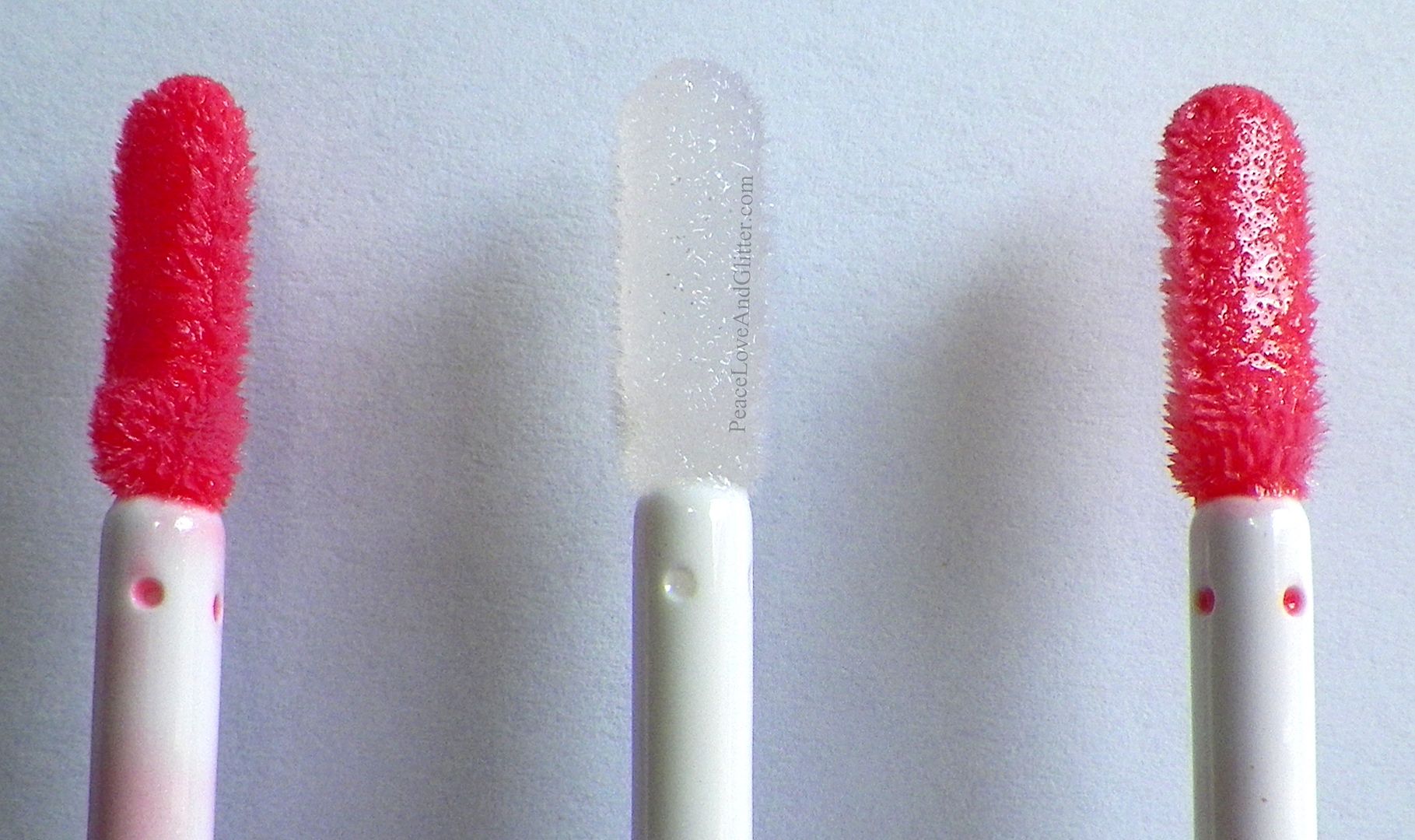 Where: EnvyDerm.  Price: $23/0.17oz
What do you think of the EnvyDerm Lip Plumpers?  Do you have a favorite lip plumping product?

Sometimes you just have to put on some lipgloss and pretend to be psyched. -Mindy Kaling
Drink water. Wear SPF.
Facebook | Twitter | Bloglovin' | Pinterest | Instagram | Google+
About the author: I am currently a makeup artist and licensed esthetician in the Kansas City area. It is my life's passion to make people look and feel their best! I'm also a die-hard Harry Potter fan and Chipotle enthusiast. Click here to learn more about me.