Press SampleAffiliated BrandAffiliate Links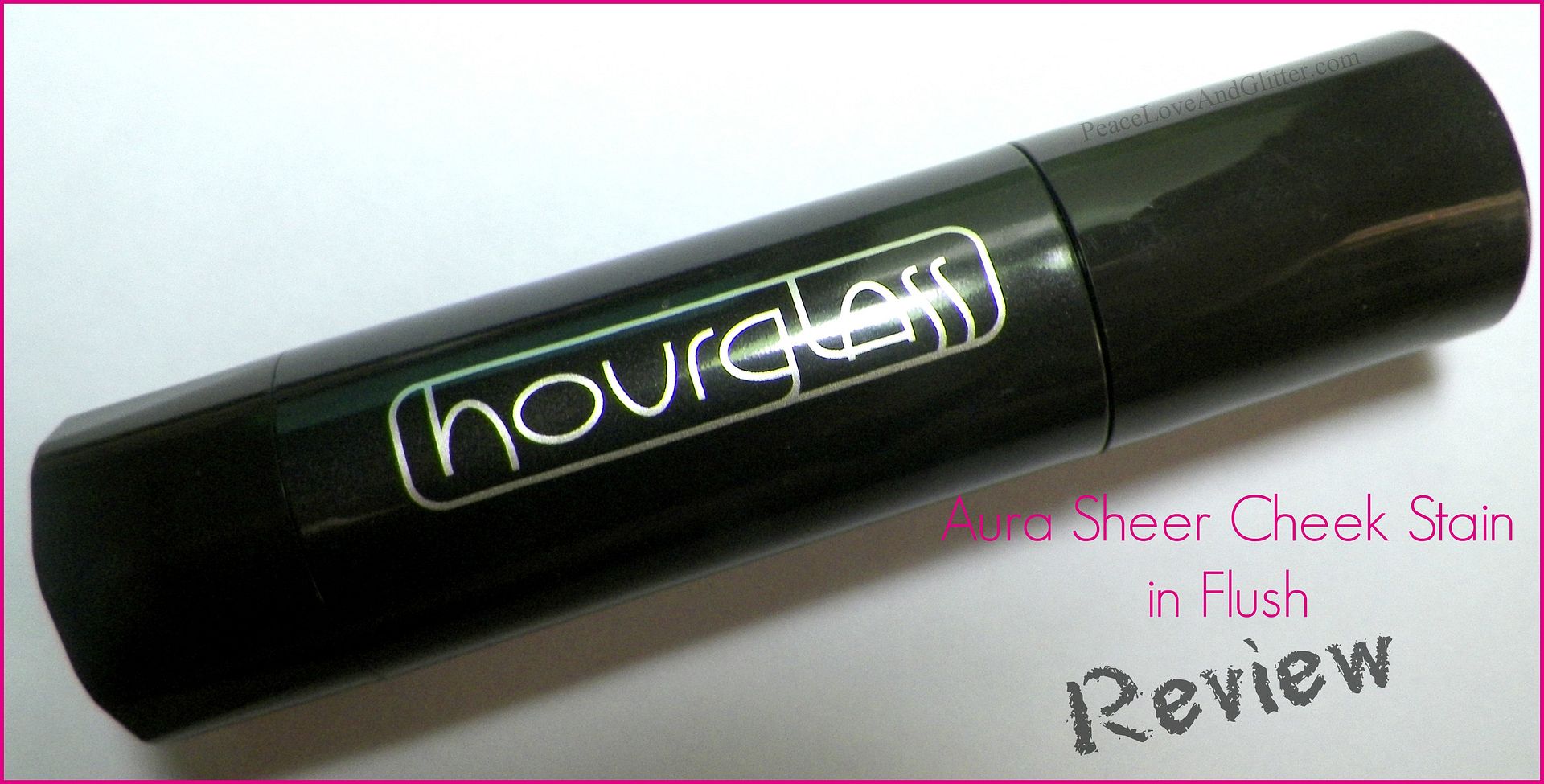 Hourglass says: A water-based stain that gives cheeks a subtle lit-from-within glow. This lightweight, hydrating cheek stain creates a radiant, natural color that lasts all day.

Cheek stains used to terrify me.  Anything with the word "stain" in it makes me think I need some really good laundry detergent.  However, if I'm going to try a cheek stain from ANYONE, it would be from Hourglass.  Anyone that knows me knows that I adore Hourglass (bows down to Immaculate Foundation).
I've tried a few before, probably the most popular is the Benefit Benetint.  It dries quickly so you really have to be careful with the application technique.  I used the same technique when trying out this cheek stain, blending very quickly so it didn't get streaky.  However, you don't really need to do that.  This one is a little more forgiving compared to the Benetint.  If you apply it directly to the cheek, you can simply blend out with your fingers.  No need for a brush.  Do 3-4 clicks per cheek and dot directly onto the apple.  Use your middle and pointer finger to blend up towards your temples.  You can wear it alone or layer a powder blush over it for longer wear time.  By itself, it wears for a good 8-9 hours, and that's without setting it with powder.
Flush is a gorgeous berry pink that would be suitable for all skin tones.  I've used this on darker skin tones and it shows up beautifully, giving a nice flush of color.  It's that type of color that you would want to wear on your wedding day.  Just a touch of brightness but still natural.
Overall
This gives a beautiful glow to the cheeks without looking streaky or overdone.  Application is easy, you simply twist the bottom to dispense the product (2-3 clicks) and apply directly to the cheek.  Fingers work best for blending.  The color is a bright berry pink and would look pretty on any skin tone.  Wears for 8-9 hours.

Glitter Rating: 5 / 5

Where: Hourglass, Sephora. Price: $38/0.27oz
For additional pics,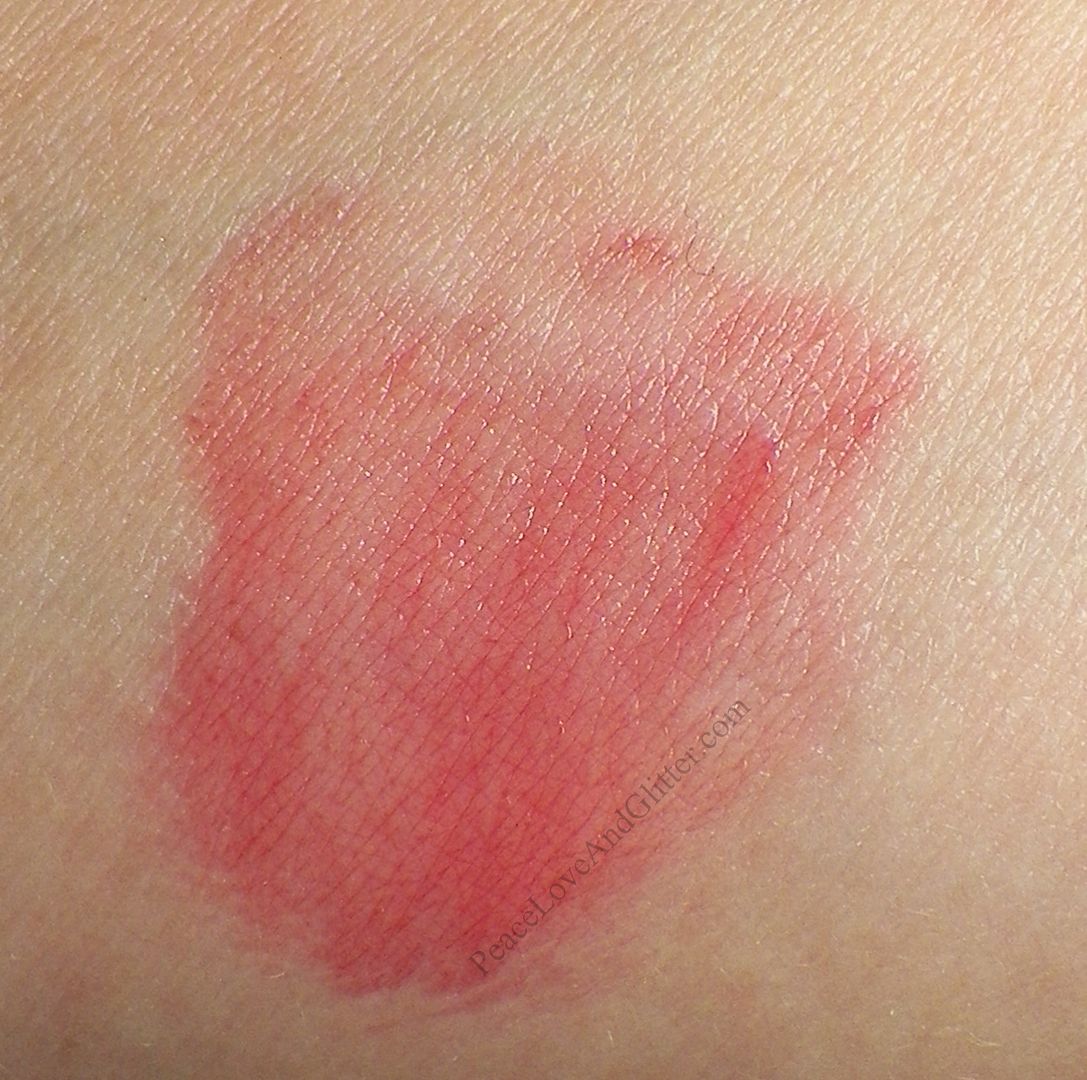 Press SampleAffiliated BrandAffiliate Links
Where: Hourglass, Sephora. Price: $38/0.27oz
What do you think of the Hourglass Aura Sheer Cheek Stains?  Do you have a favorite blush?
Eat cake.  It's somebody's birthday somewhere.
Drink water. Wear SPF.
Facebook | Twitter | Bloglovin' | Pinterest | Instagram | Google+
About the author: I am currently a makeup artist and licensed esthetician in the Kansas City area. It is my life's passion to make people look and feel their best! I'm also a die-hard Harry Potter fan and Chipotle enthusiast. Click here to learn more about me.
BRAND AFFILIATION DISCLOSURE: I am currently employed by a cosmetic retail store called Sephora. I am under no obligation to talk about Sephora or brands affiliated with Sephora nor do I receive additional benefits or compensation for talking about them. The views expressed are my own and do not necessarily express the views of Sephora. Click here to read my full disclosure policy.