Too Faced says: A lip tint that combines Lip Injection's plumping technology with an explosion of satin color stain to create the look of fuller, luscious lips. This ultraconditioning balm combines Lip Injection plumping and blood vessel dilating technology with a satin color stain and a hint of sexy shine. Lip Injection Color Bomb! is packed with Vitamins A, C, and E and loaded with mango butter to drench lips in an all-day moisture for a softer, smoother, plumper pout.

Ever since I tried the EnvyDerm, I've been on a lip plumper kick.  As I've stated before, they've never really been my thing.  I know that beauty is pain but my high heels put my body through enough, I don't need it on my face.  However, lately I've been craving that little extra tingle and this pink Too Faced pencil looked like it would fulfill my needs.
This little guy comes in 6 colors, I chose the brightest pink *surprise*.  You get a light tint in one single pass,  but I like to go over my lips 3-4 times to build up the color.  It takes about a minute before you start feeling some activity.  When I first applied it I thought, "well this isn't bad at all!" but then… the plumping begins.  This one has a biting/burning sensation that I really don't like at all.  On a scale of 1-10 I would put my activity level at a 9.  I know that it doesn't irritate other people as much as it does to me, but personally I don't like the sensation at all.  It flippin' hurts.  I'm wondering if the plumping ingredient (benzyl nicotinate, creates vasodilation) just doesn't agree with me.
This also had vitamin A, C, and E and mango butter to help smooth and hydrate the lips.
As far as it actually plumping my lips, I assumed that it does because of the high activity level.  However, after staring at my before and after pics I really studied them to see if I could see a difference.  I'll admit, it's a harder to tell on me because I have full lips.  So I'll let you be the judge of that.
The texture and scent are quite nice.  It's not at all sticky and it leaves behind a slight stain after it wears off.  It has a fruity scent (strawberry? mango?).  This wears for 4 hours on me which I consider quite impressive.
Overall
If you're looking for a lip plumper without the stickiness of a gloss this is worth checking out.  You can swipe it lightly over it lips for a slight tint or build it up to a fuller coverage.  My lips don't agree with the plumping agent, they get crazy irritated.  It makes me sad because I really do like this product!

Glitter Rating:  3.5 / 5

Where: Too Faced, Sephora. Price: $21/0.10oz
For additional pics,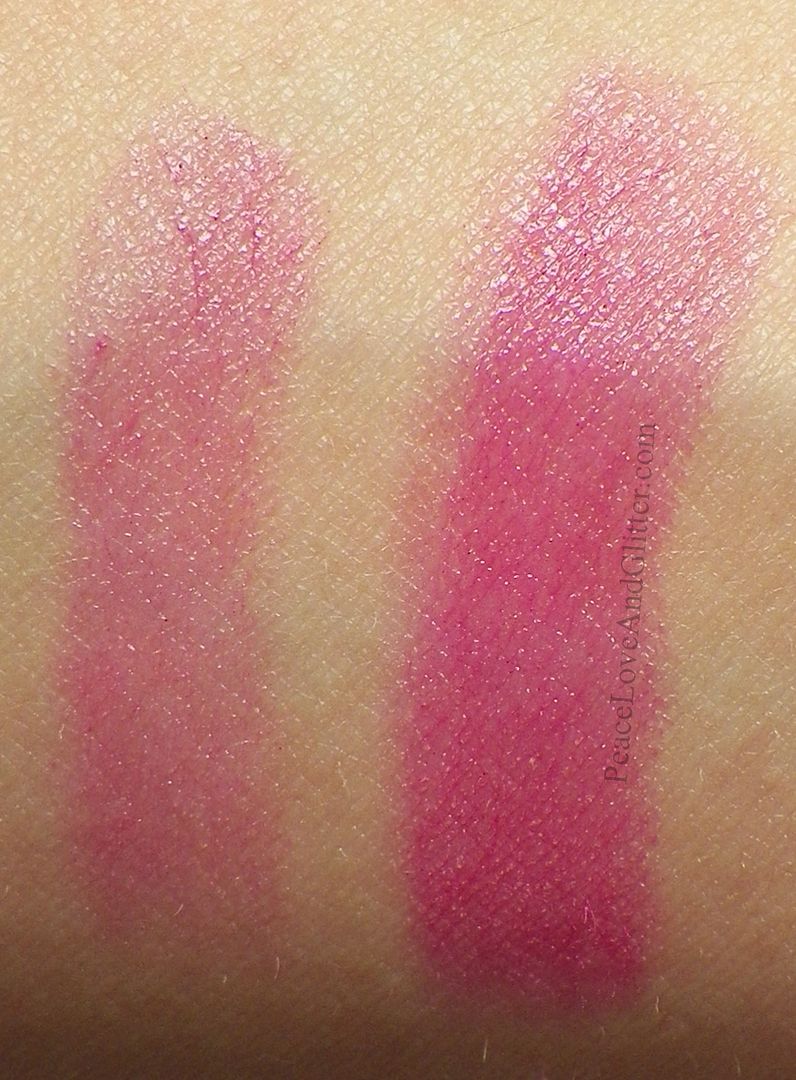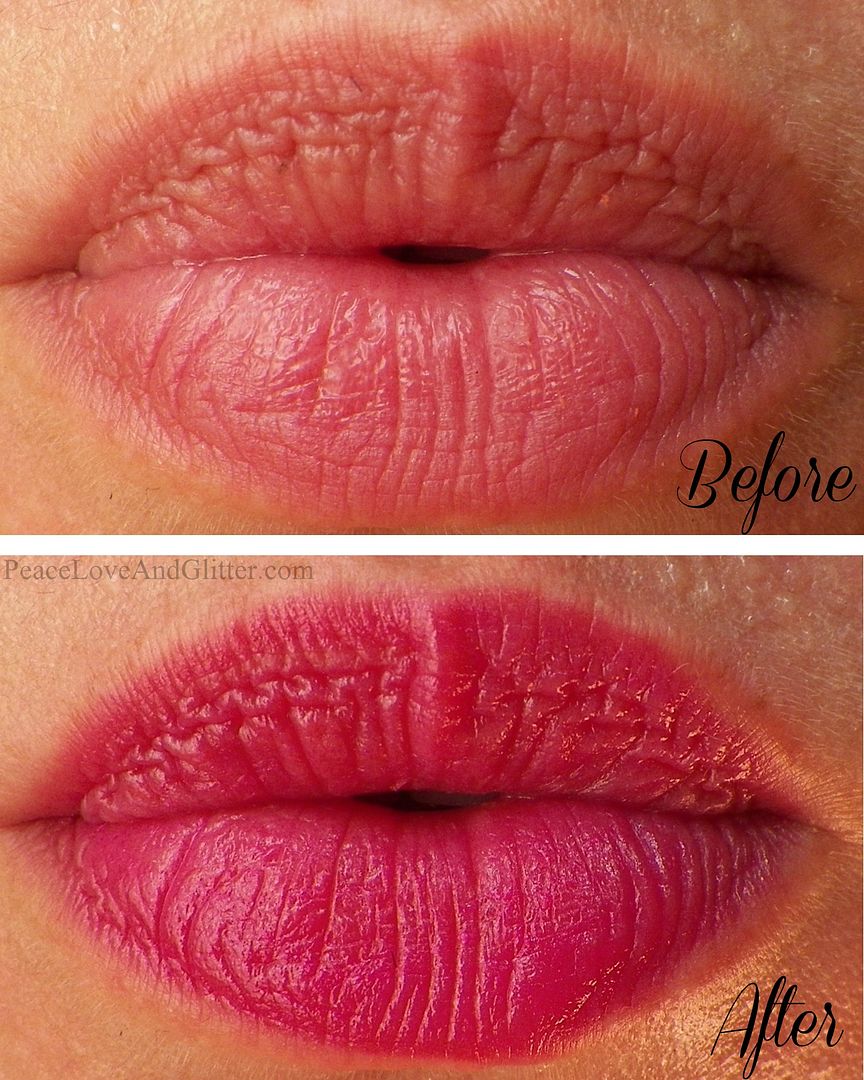 Where: Too Faced, Sephora. Price: $21/0.10oz
What do you think of this color bomb explosion? 😉  What are some of your favorite lip tints?
You don't learn to walk by following the rules.  You learn by doing and falling over. -Richard Branson
Drink water. Wear SPF.
Facebook | Twitter | Bloglovin' | Pinterest | Instagram | Google+
About the author: I am currently a makeup artist and licensed esthetician in the Kansas City area. It is my life's passion to make people look and feel their best! I'm also a die-hard Harry Potter fan and Chipotle enthusiast. Click here to learn more about me.
BRAND AFFILIATION DISCLOSURE: I am currently employed by a cosmetic retail store called Sephora. I am under no obligation to talk about Sephora or brands affiliated with Sephora nor do I receive additional benefits or compensation for talking about them. The views expressed are my own and do not necessarily express the views of Sephora. Click here to read my full disclosure policy.