Perlier says: Say "spaaaah". Spa turns into "aaaah" with Perlier's exclusive beauty treatment scrub. Because you can't get to a spa every day, this scrub is sure to become your "BBF" (best beauty friend)! Complex of key ingredients contains water from the hot spring concession located in the municipality of Abana Terme (Padua). Helps optimize skin's elasticity for a more youthful appearance. Helps combat visible signs of aging such as the appearance of dull-looking skin. Formulated with key ingredients that are rich in mineral salts. Contains minerals of different particle size for dual rejuvenating and smoothing beauty action. Finer powders smooth skin and rough areas.

Lately, I've been a busy girl.  When your schedule fills up and you run around like a chicken with its head cut off, you definitely cherish free time when it comes your way.  And what better way to spend free time than at your own home personal spa (with wine, of course).
I was delighted to try this scrub!  It has "water from the hot spring concession located in Pauda."  Cool!  Except… where's Pauda??  *It's in northern Italy, btw*  And it has volcanic stones, even more coolness!
So my curious beauty blogging brain got on the HSN website to glance at the ingredients.  Looks like the "scrubbing" ingredients are pumice and silica.  Other than the Italian hot springs water it's basically fragrance and preservatives.
The first thing I noticed was the strong scent.  I took a big "whoof" of it straight out of the tub and wooo-wee!  I regretted that decision.  However, when I used this in the shower (without stupidly sticking my nose in the tub) the scent was just enough to give it that "spa" aroma.  The scrubbing particles range from medium to small size and aren't completely round.  This allows for a more abrasive exfoliation.
I love giving my body a nice scrub (especially if I'm going to use some self tanner).  The base is a blue gel so it glides right on the skin.  I like to lightly pat and towel dry my skin before applying scrubs, it gives it some more "grip."  My skin definitely feels nice and exfoliated after one use!  Super soft!  After I apply my lotion my skin feels like a baby's bum.
I couldn't help but compare this to another favorite scrub of mine (and many of yours); Lush's Ocean Salt.  Ocean salt uses actual salt particles are that spherical and much smaller in size.  It also has a creamier base and more ingredients (grapefruit, fresh lime extracted in vodka, etc).  After comparing the price per ounce, Lush's is only about 30 cents more than this one.
If you want to try ANY Perlier product, use coupon code iFabbo5 for $5 off HSN.com!
Overall
My skin feels super soft after just one single use!  The blue gel base glides right over my skin and the different shaped particles give a fairly abrasive exfoliation.  I wouldn't recommend this if you have sensitive skin due to the presence of fragrance and a few preservatives that can sometimes be irritating.  I didn't have any issues, it's definitely relaxing to use after a long day!

Glitter Rating: 3.5 / 5

Where: HSN. Price: $25/6.7oz
For additional pics,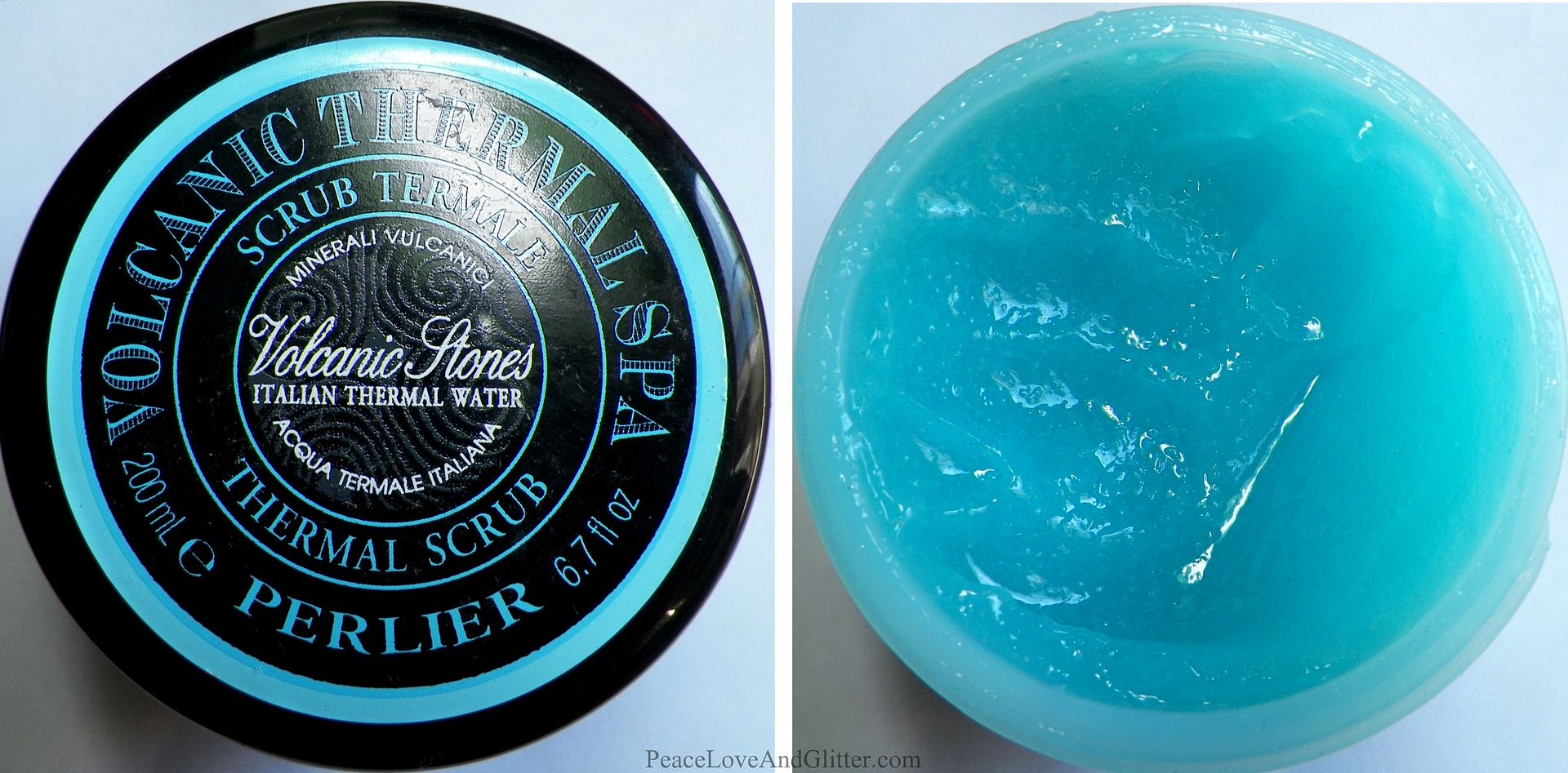 Where: HSN. Price: $25/6.7oz
Use code "iFabbo5" for $5 Perlier purchase on HSN.
What do you think of this Volcanic Scrub?  Do you have a favorite body exfoliator?
Always keep your eyes open.  Keep watching.  Because whatever you see can inspire you. -Grace Coddington
Drink water. Wear SPF.
Facebook | Twitter | Bloglovin' | Pinterest | Instagram | Google+
About the author: I am currently a makeup artist and licensed esthetician in the Kansas City area. It is my life's passion to make people look and feel their best! I'm also a die-hard Harry Potter fan and Chipotle enthusiast. Click here to learn more about me.