Smashbox says: Ditch your sharpener, but stay sharp! Inspired by Smashbox pros who sharpen before every use on set, this first-of-its-kind pencil has a sharpener inside the cap for a perfect tip–so you'll always get a precise line.

When I first learned about this eyeliner, I heard all the usual stuff that I normally hear.  "It's amazing!"  "Great color payoff!"  "Lasts all day!"  "It sharpens itself!"  … wait, back up.  That last part definitely made my ear perk up… it does what?!
It's a retractable pencil that self sharpens.  How cool is that?  This is achieved by the magic that lives within kohl in the eyeliner.  Ok not really, it's because the cap twists off (instead of just pulling it off) and in turn, sharpens the tip.  A simple but ingenious concept.
The liner comes in 7 colors, including a nice nude that looks lovely in the waterline.  I have the matte brown (there's also a copper brown).  These guys are legit, a new liner favorite in my book.  The kohl is very soft so it doesn't take much pressure to get opaque color payoff.  After applying, you do have a little time to smudge if you desire (about a minute until it sets).  These don't smudge out as much as some of my UD 24/7 liners, but you can still achieve some smoky-ness.  Or you can use the tip to get a precise line.  The color is a neutral brown, it doesn't lean warm or cool on me.  I get 8-9 hours wear time, 4-5 hours in the waterline.
I've been using the for about 2 weeks and I will admit I'm wondering when the product will run out.  I mean, if it's sharpening EVERY time I open it… it's essentially shaving off a little bit of product… you get where I'm going with this.  I don't use it every day so I can't really say how long it's going to last me, but it's just something to keep in mind.
Overall
The self sharpening tip makes them stand out from other retractable pencils.  They are long wearing, waterproof, and pigmented.  Since it essentially shaves off a bit of product each time I open it, I am concerned with the longevity of the pencil.  I'm wondering if the having a precise tip every time means quickly running out of product.

Glitter Rating:  4 / 5

Where: Smashbox, Sephora, Ulta. Price: $20/0.01oz
For additional pics,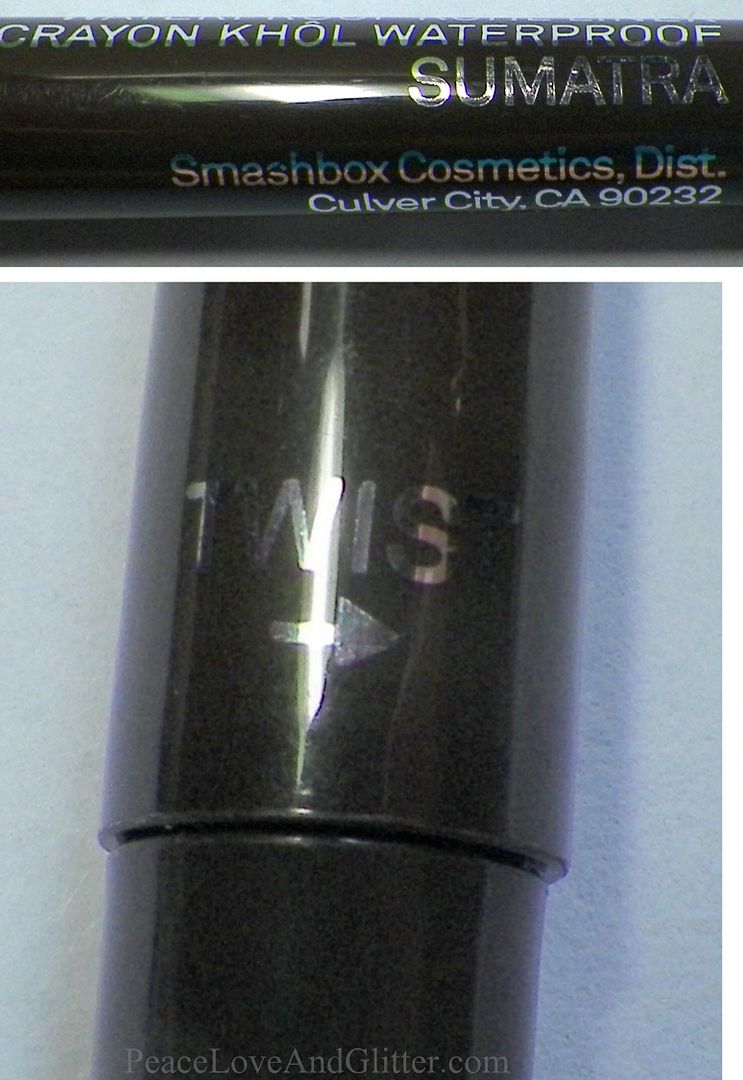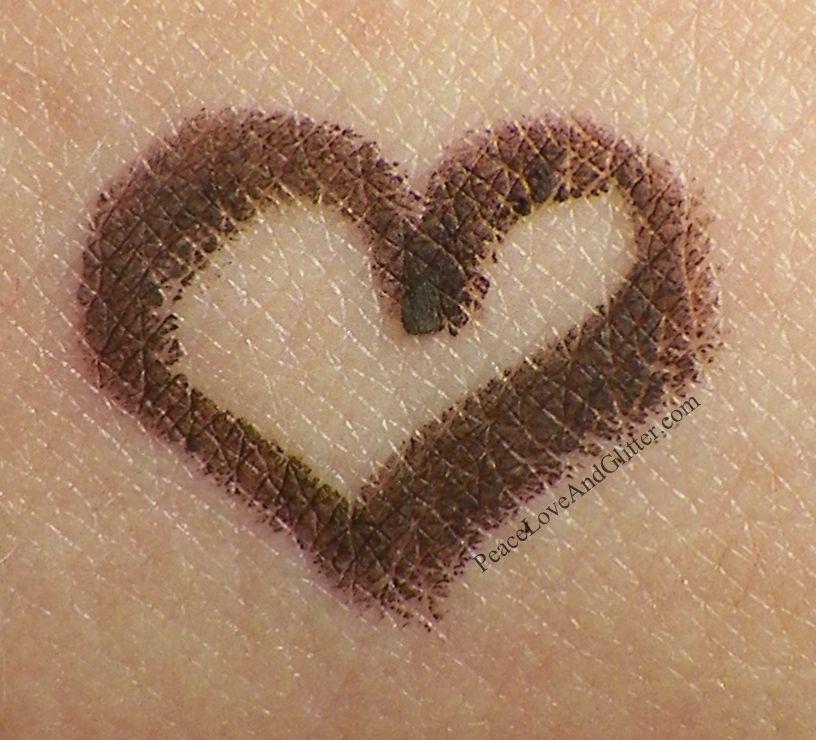 Where: Smashbox, Sephora, Ulta. Price: $20/0.01oz
What do you think of these new liners?  What are some of your favorite pencil eyeliners?
It's not hard to make decisions once you know what your values are. -Roy E. Disney
Drink water. Wear SPF.
Facebook | Twitter | Bloglovin' | Pinterest | Instagram | Google+
About the author: I am currently a makeup artist and licensed esthetician in the Kansas City area. It is my life's passion to make people look and feel their best! I'm also a die-hard Harry Potter fan and Chipotle enthusiast. Click here to learn more about me.
BRAND AFFILIATION DISCLOSURE: I am currently employed by a cosmetic retail store called Sephora. I am under no obligation to talk about Sephora or brands affiliated with Sephora nor do I receive additional benefits or compensation for talking about them. The views expressed are my own and do not necessarily express the views of Sephora. Click here to read my full disclosure policy.