GLAMGLOW says: A reverse action undereye and orbital eye treatment. Non-Dry Tapwipe™ Bioactive Mud consists of powerful actives that help minimize puffiness, dark circles, and fine lines while brightening and hydrating the eyes. Natural high bioactivity materials and bentonites absorb toxins delivering high nutrients and minerals essential for ultrabright, amazing eyes. Simply tap-on to deliver the range of advanced active ingredients into the skin then wipe-off, leaving a micro layer of actives for extended results.
I remember when GLAMGLOW first came out last year.  My initial thoughts: ERMAHGERD THAT'S EXPENSIVE.  $70 for a mask is a little… shocking to say the least.  The mask has been very popular (and I have to admit, I rather like the clearing treatment) so it was only natural that the brand come up with some followup products.  That's where the BRIGHTMUD Eye Treatment comes in.
This product provoked the same reaction from me… ahem, $69 for 12 treatments.  They suggest doing it 2-3x/week.  That's about 1.5-2 months worth of treatments.  But hey, if something works we're willing to pay for it, right?
I opened one side of the package and noticed that there was quite a bit of product in there.  I lightly tapped it on my lower orbital bone until it was completely covered.  I still had quite a bit product left in the package (even without opening the second half).  After about 10 seconds the activity level underneath my eye jumped to about a 9 (out of 10).  It started to go down after about a minute.  The muscle in my inner tear duct started to twitch, which I found strange.  After the 3 minutes, my activity level was at a 2.  I wiped away with a dry tissue.
I immediately noticed that my under-eye felt softer, so there definitely was some exfoliation.  I really didn't see a difference with my dark circles.  As far as puffiness, I really don't suffer from puffy eyes so I can't speak about those claims.  I've used this product 4 times now and I still don't see any major differences.  I like how I can feel some activity, but ultimately I haven't noticed any changes.
Overall
If you're someone with minimal eye "issues," I'd say you can skip it.  It's kind of fun to try something new instead of the 'ol eye creams, but I really just didn't see any major results with it.

Glitter Rating:  2 / 5

Where: GLAMGLOW, Sephora. Price: $69/12 ChromeCells (0.42oz).
For additional pics,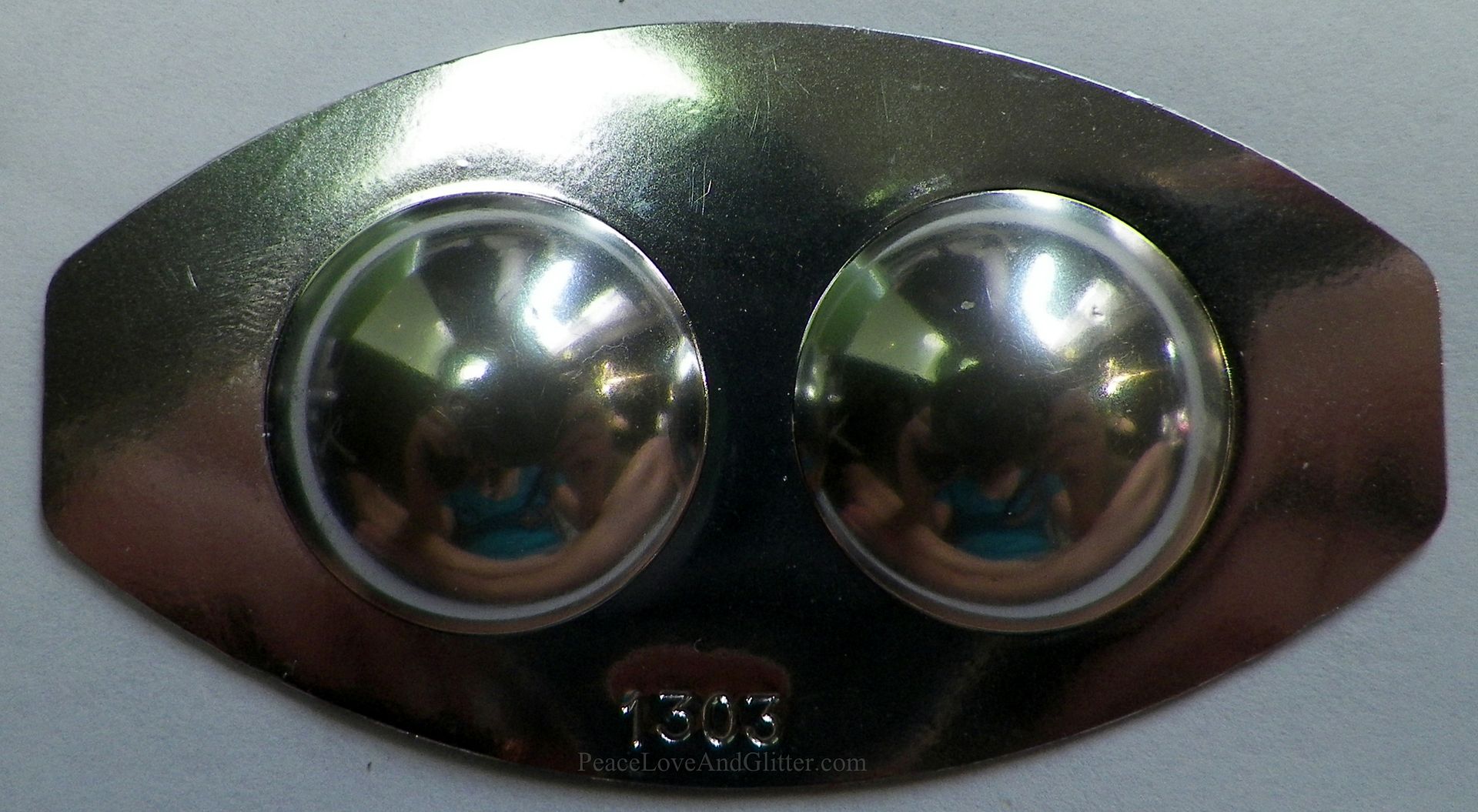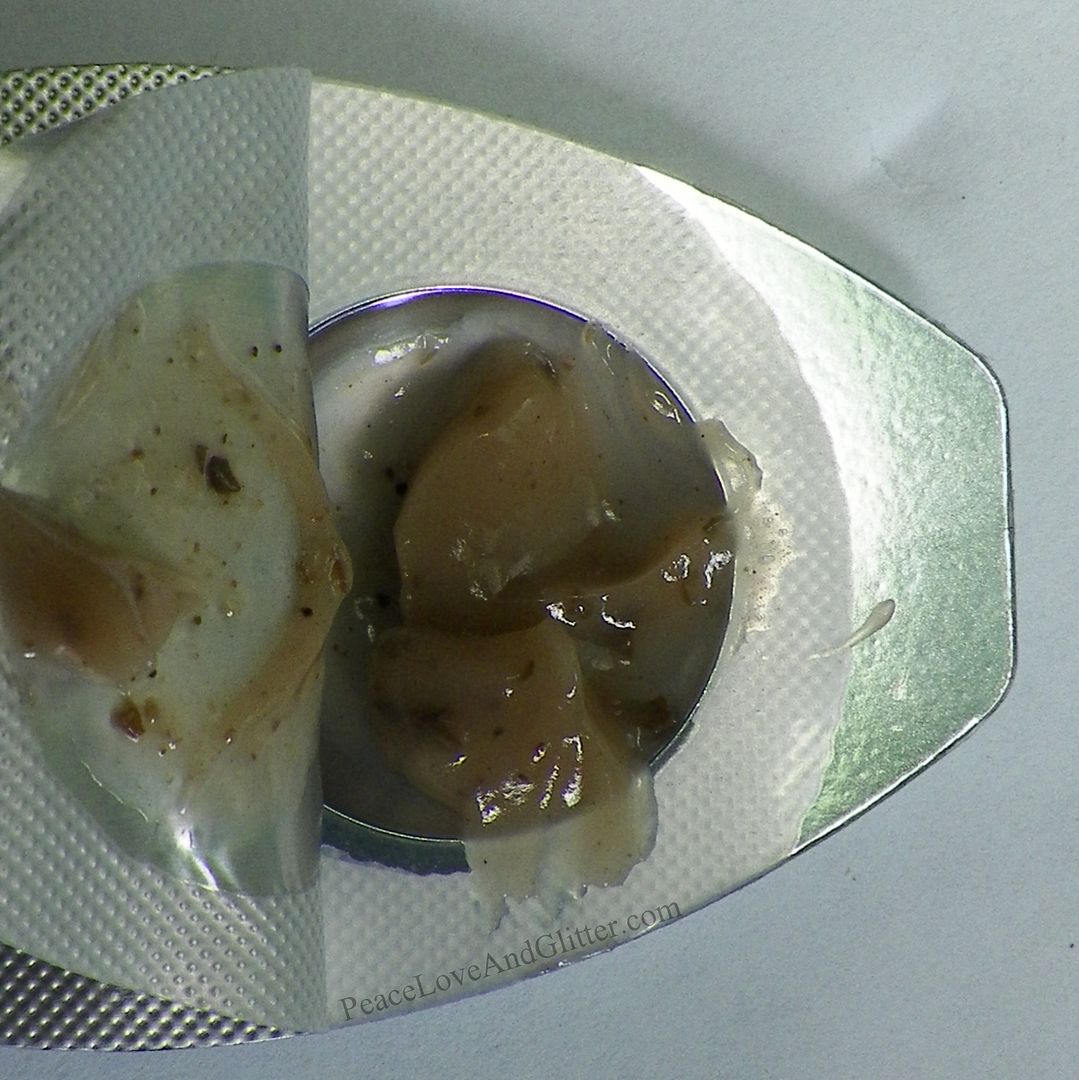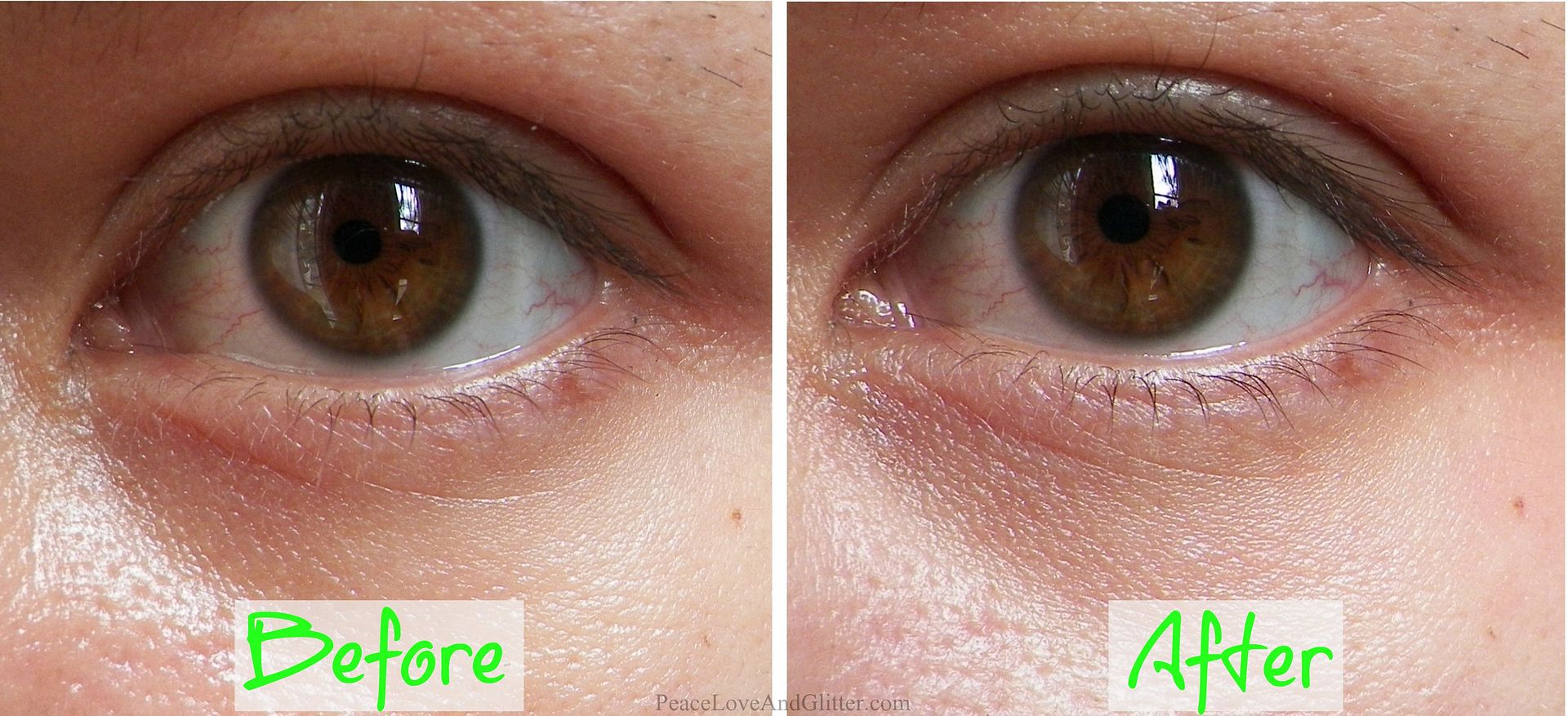 Where: GLAMGLOW, Sephora. Price: $69/12 ChromeCells (0.42oz).
Don't let small minds convince you that your dreams are too big.
Drink water. Wear SPF.
Facebook | Twitter | Bloglovin' | Pinterest | Instagram | Google+
About the author: I am currently a makeup artist and licensed esthetician in the Kansas City area. It is my life's passion to make people look and feel their best! I'm also a die-hard Harry Potter fan and Chipotle enthusiast. Click here to learn more about me.
BRAND AFFILIATION DISCLOSURE: I am currently employed by a cosmetic retail store called Sephora. I am under no obligation to talk about Sephora or brands affiliated with Sephora nor do I receive additional benefits or compensation for talking about them. The views expressed are my own and do not necessarily express the views of Sephora. Click here to read my full disclosure policy.