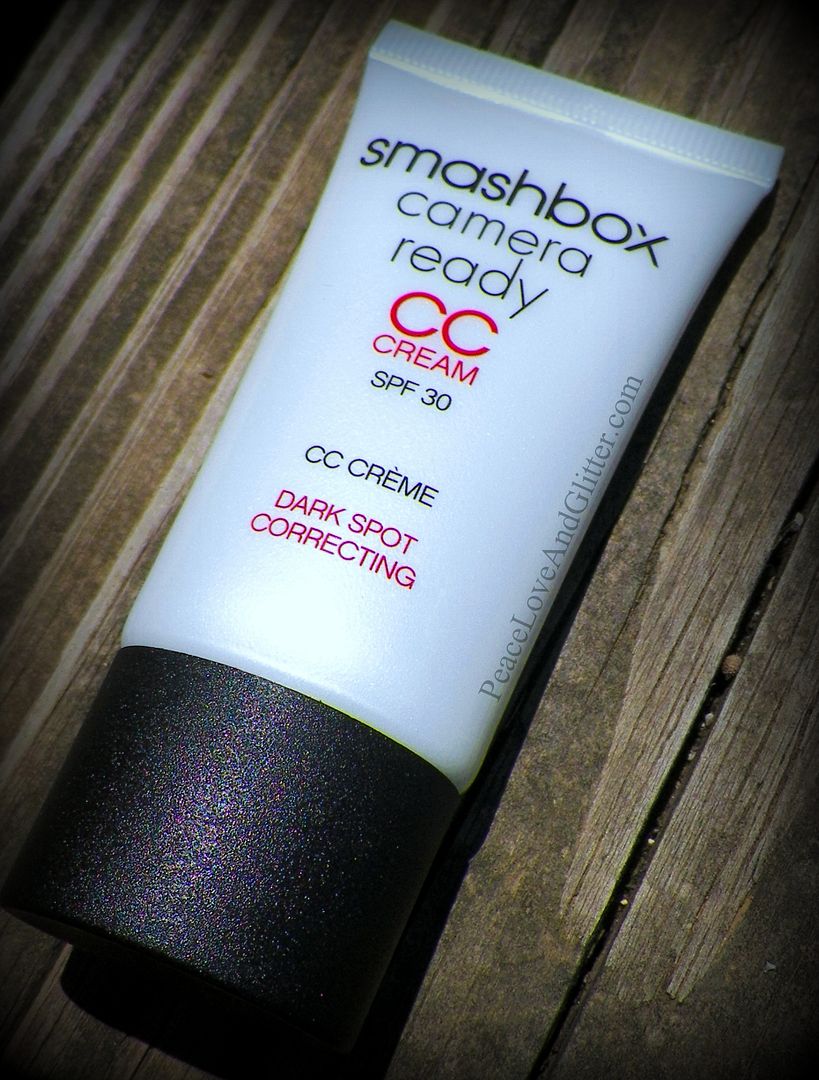 Smashbox says: A CC cream that fades imperfections, evens complexion, and prevents future discoloration. Makeup with the benefits of skincare? Yes, please! This color-correcting cream is a game-changer with its proven ability to visibly lessen the appearance of dark spots, sun spots, and post-acne marks instantly and over time. The advanced, lightweight formula neutralizes and brightens skin for a more even complexion, while it primes, perfects, protects with SPF 30, moisturizes, and controls oil. CC the difference!
You know those days when you want to look put together, but you don't necessarily want to put on a "full-face?"  Maybe you just need to run to Target, or you're just sitting around the house and you want a little something to help perk yourself up… whatever your reasons (I don't judge).  The Smashbox CC Cream has become my newest go-to for an easy, polished complexion.
It's medium coverage, you could build a little with it but if you want more coverage I would suggest adding concealer and using a powder over it.  I tried several different application techniques, but my preferred technique is using my Sephora #56 brush.  I find that the dense brush helps give me more coverage while buffing it into my skin for a flawless finish.  It has a satin finish, which I thought I wouldn't like because of my oily skin.  Surprisingly, it looks natural without being too shiny.
Since this is a CC cream, it claims to have ingredients that help get rid of dark spots (aka: sun/age spots, hyperpigmentation).  While I certainly have issues with my skin, dark spots isn't one of them.  Therefore, I can't say whether if helps correct it not.  However, I did some research on some of the ingredients:
Octinoxate, Octisalate, Oxybenzone, Titanium Dioxide:  Chemical and physical SPF.
Wheat germ extract:  Skin protectant and conditioning agent.
Licorice root extract:  Skin lightening agent.
Apple fruit extract:  Vitamins, skin conditioning agent.
Cucumber fruit extract:  Skin conditioning agent.
The most important ingredient in regards to preventing dark spots is the SPF.  And whether you have dark spots or not, you should be wearing SPF everyday!  SPF is your friend!
Overall
It lightweight and gives a good medium coverage.  The satin finish doesn't make my oily skin look shiny.  I use it with a touch of concealer and find that it's enough coverage for my every day look.

Glitter Rating: 4 / 5

Where: Smashbox, Sephora, Ulta. Price: $42/0.1oz.
For additional pics,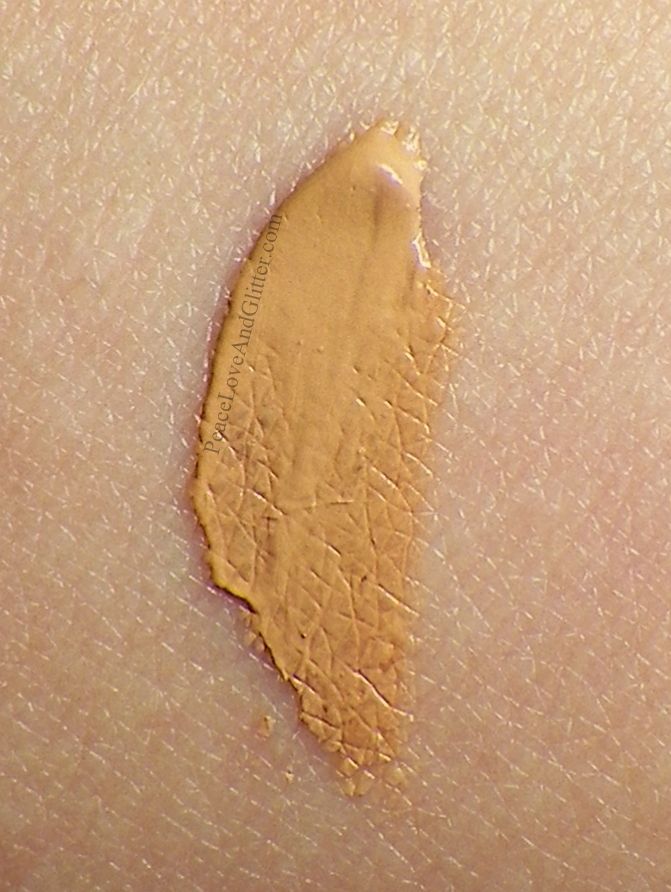 Where: Smashbox, Sephora, Ulta. Price: $42/0.1oz.
What do you think of the Smashbox CC Cream?  Do you any sort of dark spot corrector?
Dress shabbily and they remember the dress; dress impeccably and they remember the woman.  –Coco Chanel.
Drink water. Wear SPF.
Facebook | Twitter | Bloglovin' | Pinterest | Instagram | Google+
About the author: I am currently a makeup artist and licensed esthetician in the Kansas City area. It is my life's passion to make people look and feel their best! I'm also a die-hard Harry Potter fan and Chipotle enthusiast. Click here to learn more about me.
BRAND AFFILIATION DISCLOSURE: I am currently employed by a cosmetic retail store called Sephora. I am under no obligation to talk about Sephora or brands affiliated with Sephora nor do I receive additional benefits or compensation for talking about them. The views expressed are my own and do not necessarily express the views of Sephora. Click here to read my full disclosure policy.